USB Mixtape - Cassette Tape Flash Drive by Milktape (128MB, 16GB)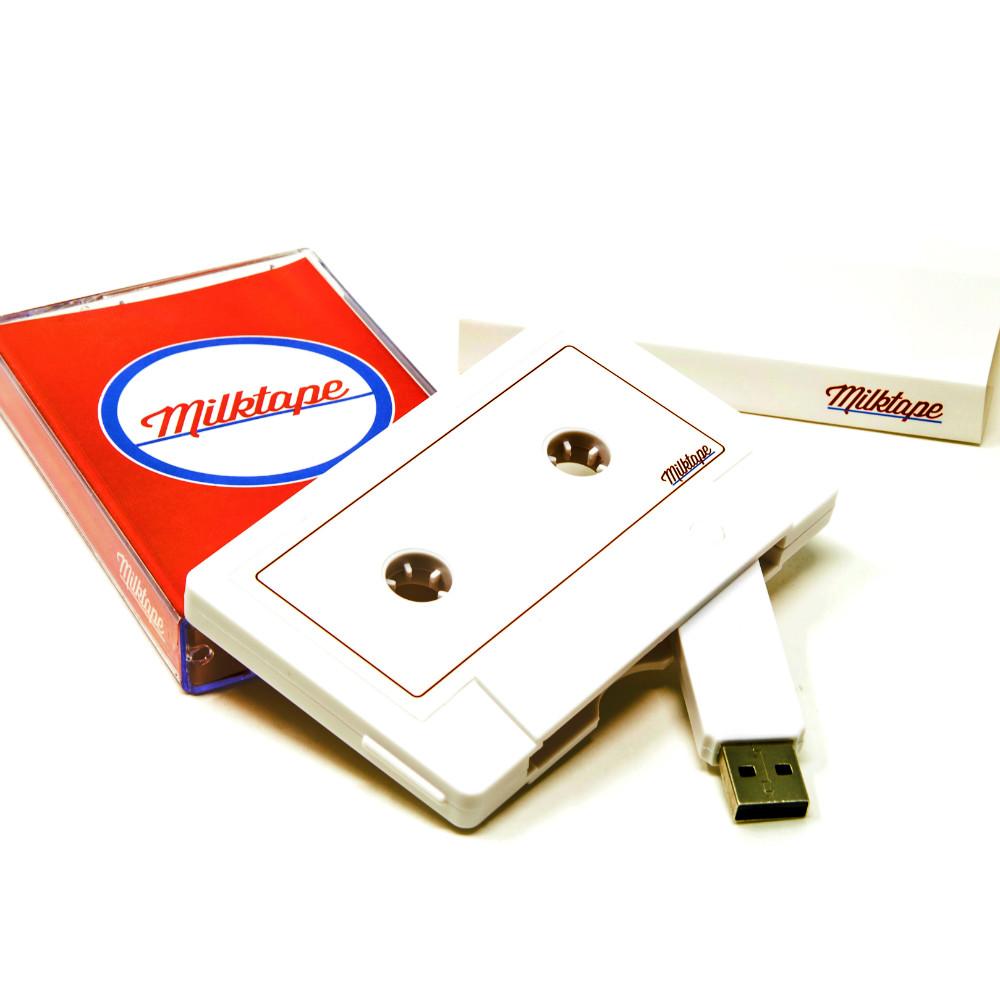 Includes (1) Cassette USB stick, (2) Clear Plastic Case, (3) Red Milktape Cover, and (4) White Blank Cover (for customization)
Mac & PC compatible
128MB (holds about 15-20 songs, about the same as a real cassette) or 16GB (holds 3500+ songs, great for larger files like videos, lots of music, or for keeping as a personal USB)
Write and draw all over the tape and blank cover
Use code 'bulk15' at checkout to get 15% off your order if you purchase 2 or more tapes!
You're thinking of someone, aren't you? Make them a USB mix tape.
Why Milktape?
Who wants to just text your long distance girlfriend and tell them you just sent them some music in an email for their birthday? Where's the magic in that?!
Milktape was made so you can give and receive digital files as something meaningful, something real. The beauty of Milktape is the plain white cover and mostly blank label. You can not only customize the inside with music, but the outside as well. So the whole tape becomes much more than just a USB mix tape, it becomes "Jane's Fantastic Flash Drive Mix" or "Ben's Bangin' Beats" or "Cassidy's Cassette of Many Colors."
Our tapes have been given for best friend's birthdays, sent back and forth in long distance relationships, and become anniversary or even wedding gifts. It has been incredible for us to see how something that begins as such a small, inexpensive item with some blank space becomes an all time favorite gift through people like you. So you're thinking of someone aren't you? Make them a mix tape!